Mental health resources
The City has created this list of mental health support resources to help residents and their loved ones.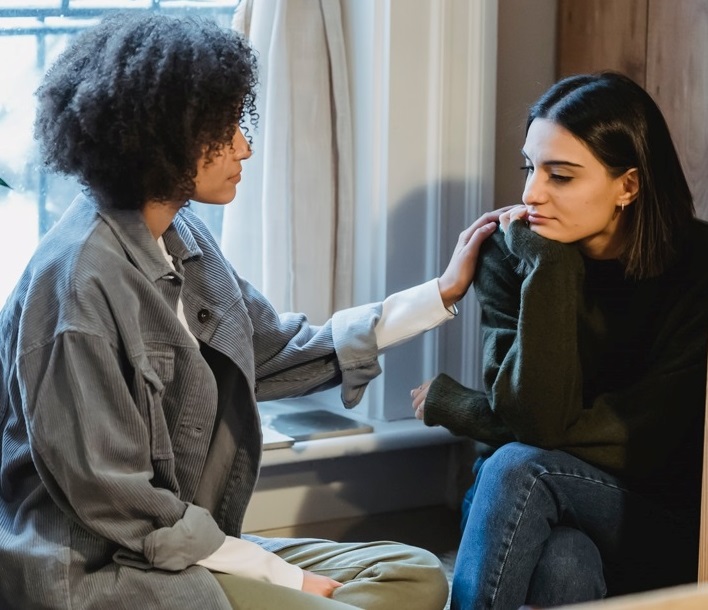 Find help
We have mental health resources available for:
Crisis resources
Hennepin County mental health emergencies
The Cope mobile crisis teams can come to where you are. The teams respond to anyone in the county who needs an urgent response.
If the situation is life-threatening or you need immediate response call 911.
Visit Hennepin County mental health emergency services
Minnesota Department of Human Service

s cellphone crisis line

s
National Suicide Prevention Lifeline
If you or a loved one need help
Translation services are available on phone calls. Text or chat is only in English.
Veterans
Find information about the National Suicide Prevention Lifeline
Local resources
Mental Health Association of Minnesota Warmline
Adults with a mental illness can talk to someone and get support, 5 p.m. -10 p.m. Monday-Saturday.
Mental Health Association of Minnesota Warmline
Minnesota Department of Health resources on trauma and racism
Watch a video with perspectives of Black men who are therapists, a community conversation, a webinar looking at racism and more.
View the Minnesota Department of Human Services resources
Hennepin County mental health emergencies
For anyone 18 and older in crisis in Hennepin County, available 24/7.
National resources
Substance Abuse and Mental Health Services (SAMHSA) Disaster Distress Helpline
Trained crisis counselors for anyone facing emotional distress related to disasters. Multilingual, 24/7.
For Black people, Indigenous people, people of color and LGBTQ+ people
Culturally specific mental health resources
A list of providers serving diverse cultural communities.
National Parent Helpline operated by Parents Anonymous
Call the National Parent Helpline® to get emotional support from a trained Advocate and become empowered and a stronger parent.
Visit National Parent Helpline
Postpartum Support International Helpline
Experiencing the loss of a pregnancy, infant, or child brings unimaginable pain and grief, and can make you feel alone and lost. Find available resources on loss and grief.
For young people and their families
Hennepin County Child Crisis Team
For anyone 17 and under in crisis in Hennepin County. Available 24 hours a day, seven days a week, 365 days a year.
Contact the Hennepin County Child Crisis Team
Minneapolis Public Schools mental health support hotline
Available 9 a.m. to 5 p.m. Monday through Friday for support in several languages.
Minneapolis School Based Clinics mental health support appointments
For Minneapolis Public Schools students. The School Based Clinics are doing in-person and telehealth appointments. Students can text or leave voicemails at the clinic's main phone numbers; staff are checking messages regularly.
Patrick Henry High School
Roosevelt High School
Southwest High School
South High School
Washburn High School
City resources
Learn about our domestic abuse resources
National Domestic Violence Hotline
Email and live chat are also available online. Hablamos español.
If you're in an emergency situation, please call 911.
Conflict Resolution Center
This is a resource for residents that have a conflict with a neighbor or other interpersonal issue where more help or support is needed.
Address
Public Service Building
505 Fourth Ave S, Room 520Minneapolis, MN 55415
Office hours
8 a.m. – 4:30 p.m.
Monday – Friday