Project details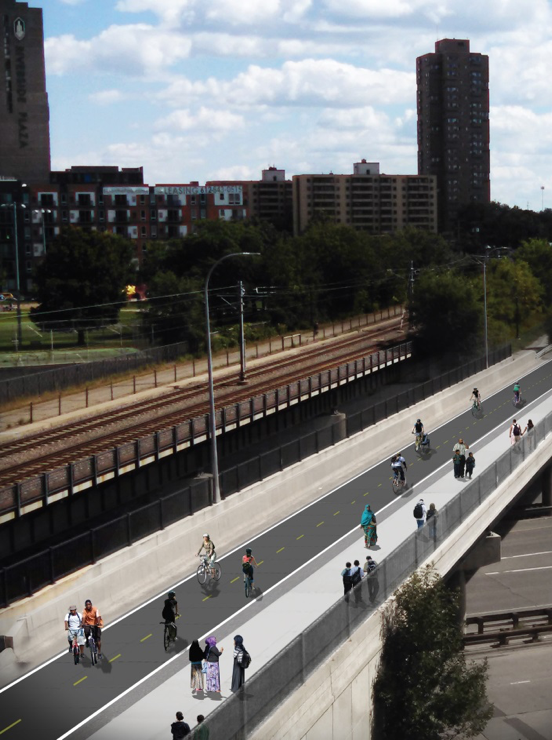 Partners: Public Works
Budget: $250,000
Status: This project is in the design phase.
Samatar Crossing spans Interstate I-35, serving as a connector between downtown and the Downtown East Neighborhood and the West Bank and Cedar-Riverside Neighborhood.
Samatar Crossing is a new pedestrian and bike connection joining 11th Avenue South and 15th Avenue South on the former 5th Street I-94 exit ramp and on a bridge spanning I35W. This new crossing connects the West Bank on the East and Elliot Park and Downtown East on the West, while also linking to the Hiawatha trail. For more information visit the 5th Street Reconnection (Samatar Crossing) Public Works page.
Samatar Crossing is named in honor of Hussein Samatar, a former Minneapolis School Board member who was the first Somali-American elected to public office in Minneapolis. Samatar Crossing, is symbolic of Hussein Samatar's life and values. Samatar spent his life making connections between immigrant communities – especially the Somali community – and the mainstream. The bridge serves as a reminder of his work – as a reconnection between downtown and the West Bank, neighborhoods that represent the mainstream and Somali communities respectively.
A public panel selected 3 artists to collaboratively design an iconic public artwork for Samatar Crossing – Ifrah Mansour, Randy Walker, and Aaron Marx. Artists of all disciplines were invited to apply.