Public engagement
We share the three phases of our New Nicollet Redevelopment engagement process and a focus area map.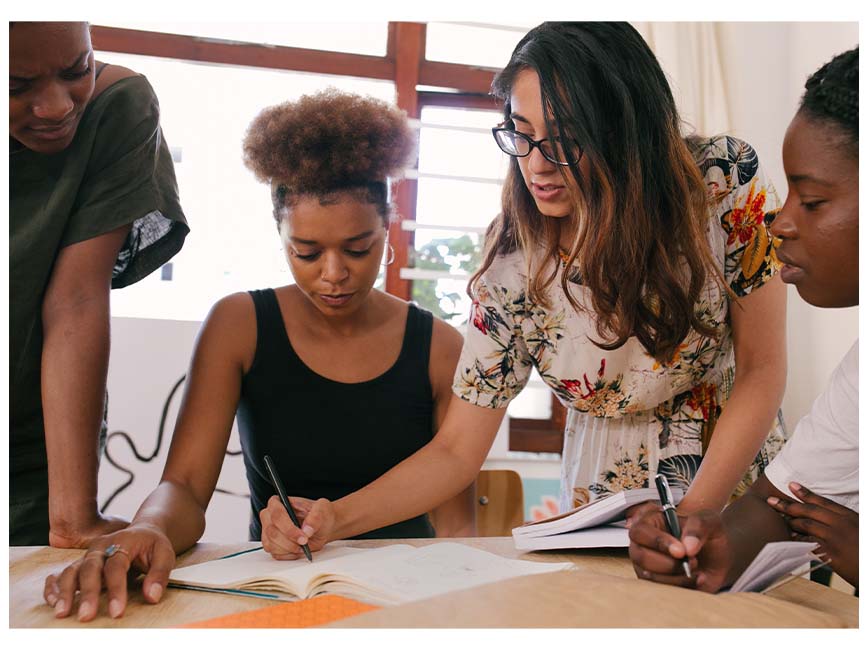 Engagement focus area
People who live, work, shop and visit this area will be most affected by the redevelopment. We want to engage you in our planning.
Our engagement focus area extends one half mile in each direction beyond the redevelopment area. It includes portions of the following neighborhoods.
Central
Lyndale
Whittier
Phillips West
Our engagement focus area includes everything between:
26th Street on the north
Portland Avenue on the east
34th Street on the south
Lyndale Avenue on the west
Phase 1: Launch and Listen
Create open dialogues with community members who live, work, shop and visit the area. Develop the Characteristics of Success.
Activities
Host community dialogues, focus groups, online surveys and more.

Prepare a Strategies to Expand Participation report.

Conduct a Displacement Risk Assessment and develop a Prevention Plan.
Phase 2: Public Space Plan and New Nicollet Layout Plan
Develop designs for new streets and gathering spaces on the site.
Activities
A design and engineering consultant team will assist us with:
Design workshops
Selecting preferred option
Guiding documents
We'll respond to community needs and Characteristics of Success identified during the Launch and Listen phase.
Approvals
These plans will require final approval by the City Council and Mayor.
Phase 3: Development sites
Discuss future development on the site.
Activities
Engage the public in conversations about topics like:

Proposal reviews

Amount and location of affordable housing
Size and location of commercial spaces
Parking strategies

How building height and design relates to public space
New Nicollet Redevelopment Team
Rebecca Parrell