About
Cultural resources
Helpful census links
Explore and download what you need
Grants Available
The National League of Cities Grants
The National League of Cities has just announced an open call for proposals. Grants of $2,500-$40,000 are available for cities, towns, villages, and their local partners to improve or increase Get Out The Count activities that target historically under-counted and hard-to-count communities. Proposals will be reviewed/approved on an ongoing basis, so we encourage you to act swiftly and apply right away. Dream big! This is a great opportunity for our Complete Count Committees to get additional funding, and NLC is motivated to distribute these funds quickly. Read about and apply for the grants here.
The State of Minnesota and The Minneapolis Foundation Grants
The State of Minnesota, in partnership with the Minnesota Census Mobilization Partnership, Minnesota Council on Foundations, and The Minneapolis Foundation is administering state-funded grants to support Minnesota's Complete Count Committees, working to achieve a complete and accurate count of Minnesota residents during the 2020 Census.
Tribal, state, and local governments, and/or community organizations may form a Complete Count Committee (CCC) to increase awareness about the census, and encourage their community members to complete the Census form. Committees work best when they include a cross-section of community representatives from government, education, business, religious organizations, media, and other stakeholders.
The grant process is not competitive and is available on a first come, first serve basis for up to 400 Complete Count Committees. The State of Minnesota funds grants of $750 and are available to all Committees that meet the following eligibility requirements:
Are a non-profit entity (501(c)(3), government entity, school district, college or university) or operate under a fiscal agent.
Agree to participate in one census outreach training provided by the MN State Demographic Center.
Agree to participate in the Commit to Be Counted (C2BC) digital organizing campaign managed by the MN State Demographic Center.
Agree to use the grant for at least one of the following purposes: 1) Digital organizing; 2) Outreach to residents in high-density housing; or 3) Efforts to target historically undercounted communities.
Applicants will receive the money within three weeks of submitting their applications. More funds will be available after April 15, 2020 for those committees that have effectively used the tools provided and which serve historically undercounted communities. Those funds will help communities support a complete count during the Census Bureau's Non-Response Follow-up Period, in which Census workers work to count residents who had not yet complete their Census form. The application for those fund can be found here: https://www.minneapolisfoundation.org/census/
If you have not registered as a Complete Count Committee already, please see the instructions here: https://mn.gov/admin/2020-census/involved/ccc/get-started/
For technical questions about the application process, contact Nancy Cerkvenik at grantsadministration@mplsfoundation.org or 612-672-8665. For questions about your project proposal, contact Catherine Grey cgrey@mplsfoundation.com or 612-672-3876.
Minneapolis Census Complete Count Coordinator
Alberder Gillespie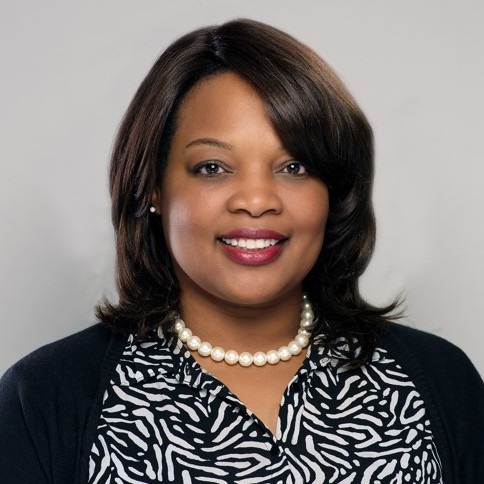 As of Census 2020 project coordinator, Alberder will be leading the City of Minneapolis's efforts to ensure that all Minneapolis residents are accurately counted in this year's census. An accurate population count is vital, as census population data is used to determine political representation for Minnesota and federal funding for local governments. You can find all Department of Neighborhood and Community Relations staff contact information and job titles at .