About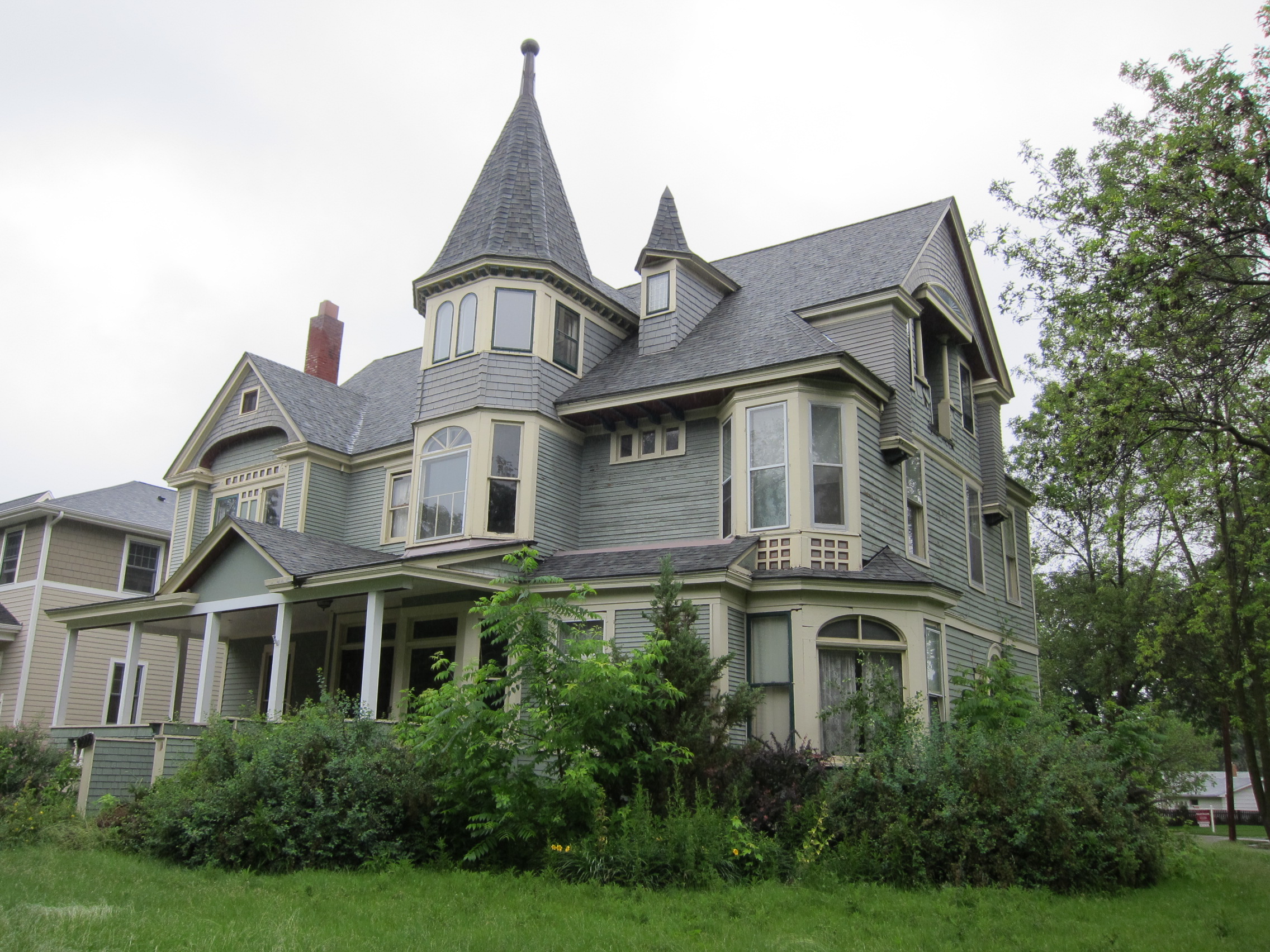 date unknown 2010
Address: 2006 Laurel Avenue West
Neighborhood: Bryn-Mawr
Construction Date: 1888
Contractor: Erick Lund
Architect: unknown
Architectural Style: Queen Anne
Historic Use: Residence
Current Use: Residence
Date of Local Designation: 2012
Date of National Register Designation: N/A
Area(s) of Significance: Significant Persons; Architecture
Period of Significance: 1888-1932
Historic Profile: The Viehman Residence is a 2.5-story house designed in the Queen Anne style. Erick Lund constructed this house in 1888 for Eugene A.L. Arnold, but the property is primarily significant for its association with the Viehman family, who owned 2006 Laurel Avenue West from 1905 until 1932. The success of the Viehman family extended from commerce to politics to media and includes achievements in Minneapolis' most dominant industry: grain milling.
George John Viehman headed the Minneapolis-based Viehman Grain Company. He was successful enough to maintain a servant in his home in Hutchinson, initially, and then in Minneapolis at 2006 Laurel Avenue West. His son, George Edwin Viehman, served as Secretary and Treasurer of the Viehman Grain Company, managed the Viehman Realty Company, and ran the Viehman Automobile Company, headquartered at 311 South Third Street. He also served in the U.S. Army in France during World War I. George Edwin Viehman's son, George Edwin Viehman, Jr., was a radio announcer and producer for WCCO radio for many years after serving in the navy during World War II. In 1958, George Jr. managed Al Quie's special election in which Quie won Minnesota's first district congressional seat. This success propelled him to leadership of the state's Republican Party in 1959.
This success was undoubtedly tempered by hardships. George Edwin Viehman's wife, Marie Nellie Osgood, died in 1913, just over four years after their marriage in 1908 and around the same time that the Viehman Auto Company went out of business. In 1919 the Viehman Grain Company's Diamond grain elevator on Central Avenue burned down. The conflagration ignited an explosion of mill gas and twelve nearby fires. More than 15,000 people witnessed one hundred fifty firefighters battle the blaze in subzero temperatures. The Viehman Company lost $90,000; nearby businesses lost thousands more. Five years later the patriarch of the family, George John Viehman, died. The Viehman fortune ran out during the early part of the Great Depression. In 1931 the Viehman Grain Company and Viehman Realty Company appear to have gone out of business. That same year creditors initiated foreclosure proceedings on 2006 Laurel Avenue West. George John Viehman's widow, Eliza Ann (nee Chatterton) Viehman, died the following year. Her grandson, George Edwin Viehman, Jr., suffered from a temporary facial paralysis, blurred vision, and a debilitating back condition that left him in a full body brace. Medical treatment improved these conditions, but Viehman's remaining life, however commercially and politically successful, left him unable to jog and suffering from chronic pain that required regular doses of medication. In 1961 George Edwin Viehman, Jr. died of cancer at the early age of 39, just over six years before his father's death.
The subject property is also historically significant for its embodiment of the Queen Anne style. The style is characterized by irregularity of plan and massing; a variety of wall colors and textures, including shingles, horizontal siding, and half-timbering; projecting upper stories; a variety of window forms; and a variety of roof forms though the gable predominates.
The Queen Anne style in the United States is derived from a British architectural movement begun in the late 1860s. Though more accurately derived from Elizabethan architecture, the Queen Anne style became popular in the United States following its use in British buildings constructed for the Philadelphia Centennial Exposition of 1876.
The style represents a backlash against the realities of high Victorian architectural "reality" and a return to a more fanciful version of the past. Yet it was the industrialization, urbanization, and mass production that characterized life in the last quarter of nineteenth century America that made the Queen Anne style possible. Mass produced, ornate woodwork; home designs disseminated by popular architectural style books; and nationwide railroad transportation networks that expedited the delivery of "kit homes" and parts spread the Queen Anne style far and wide.
The residence at 2006 Laurel Avenue West clearly embodies the Queen Anne style. The building's basic two-by-three massed plan is modified by a variety of horizontal and vertical projections. These projections along with the variety and placement of exterior features such as an offset front porch, dormers, and oriel windows clearly indicate the building's Queen Anne origins.
Around the turn of the twentieth century, Victorian ideals began to disappear in favor of more down-to-earth values. New styles also reflected a desire for more allegedly American forms. Victorian styles like the Queen Anne were criticized for their association with European architecture. Yet the residence at 2006 Laurel Avenue West still communicates its architectural legacy.
Photo Credits:
date unknown, Hennepin History Museum
2010, CPED Staff
Works Cited:
"Viehman Residence Designation Study," 2011.