About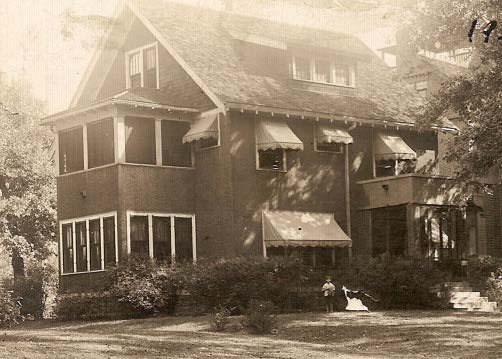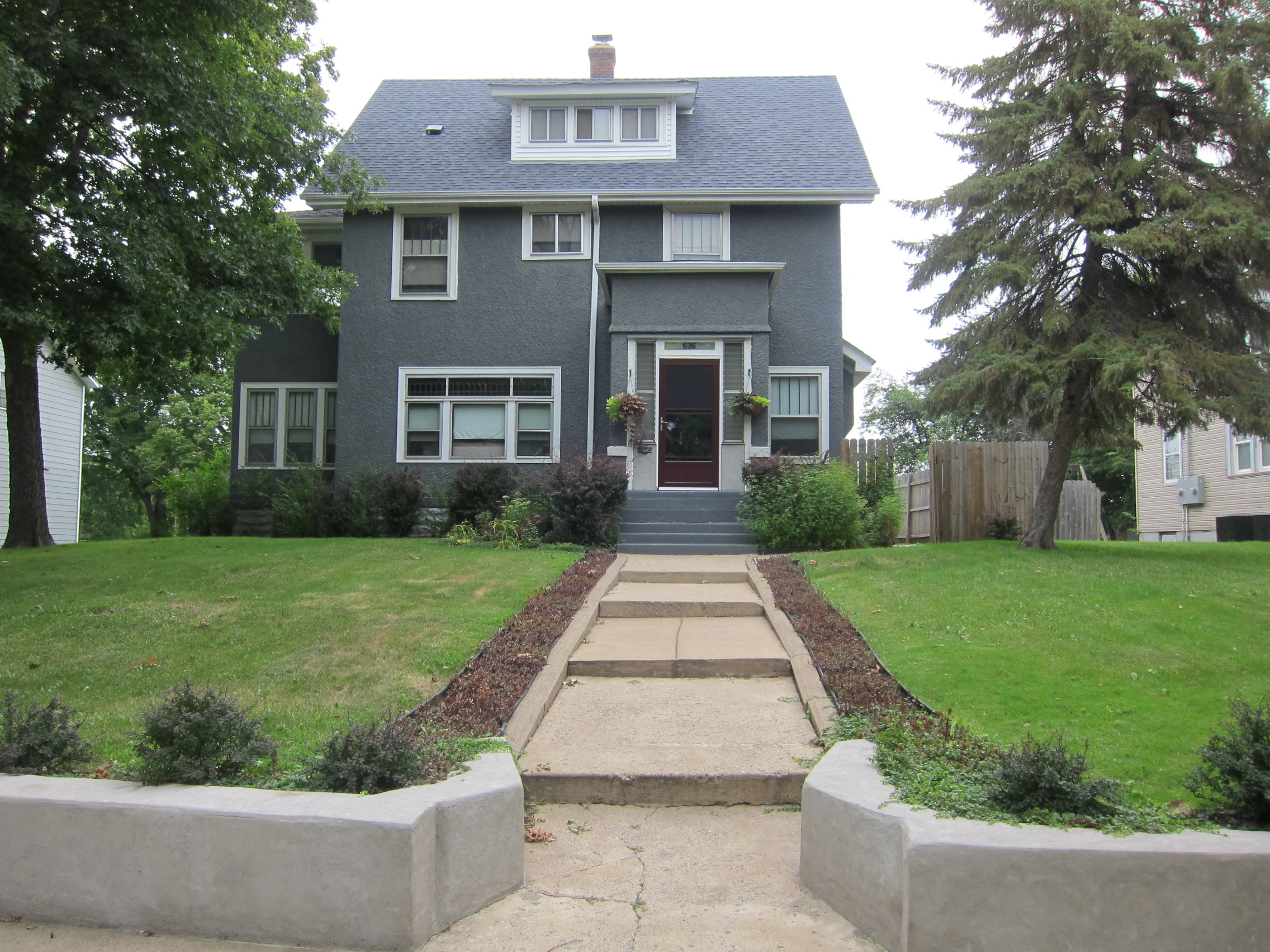 1930 2010
Address: 636 Elwood Avenue North
Neighborhood: Near-North
Construction Date: 1912
Contractor: Andrew A. Lofstrom
Architect: Unknown
Architectural Style: Vernacular with Colonial Revival, Prairie, and Craftsman influences
Historic Use: Residence
Current Use: Residence
Date of Local Designation: 2011
Date of National Register Designation: N/A
Area(s) of Significance: Significant Persons
Period of Significance: 1924-1946
Historic Profile: The Rappaport Residence is a two-story house designed in a vernacular style with Colonial Revival, Prairie, and Craftsman influences. Andrew A. Lofstrom constructed the house in 1912 for Abraham and Bertha Oleisky/Olesky, but its significance stems from its association with the Rappaport family.
From 1924-1946 the residence at 636 Elwood Avenue North was the home of Edward Rappaport and his family: Gusty, his wife, and their children James, Max, Claire, Mary, and Fred. Edward Rappaport's dramatic rise from poverty to prosperity is significant within the context of immigrant, Jewish, and corporate history in Minneapolis.
Edward and Gusty were both born in Romania in the late 1800s. They immigrated to the United States and met in Detroit during the first few years of the twentieth century. Ignoring Victorian mores, the couple eloped in Windsor, Ontario and then move to Cleveland, Salt Lake City, and then Minneapolis in search of work.
In an age when Jews experienced substantial discrimination, success for a young Jewish man generally meant working for another Jew or self-employment. Edward initially found work through others, to include helping construct the Basilica of St. Mary's copper roof. Edward then parlayed his experience into a business working as a junk peddler, buying and selling his wares via horse and wagon beginning in 1918. The advent of the automobile led this metal smith to purchase autos damaged in wrecks, break them into parts in his backyard at 620 Girard Avenue North, and resell the parts. With the motto, "For that hard to get part," the Northwestern Auto Parts Company served the retail market for the burgeoning automobile industry in Minneapolis. In 1924, Rappaport's business was successful enough to enable the family to move into a relatively new home at 636 Elwood Avenue North, where they remained for over twenty years. By the time they left Elwood Avenue after World War II, the company had begun manufacturing its own parts and rebuilding vehicles, employing seventy-five people.
Family and work went hand in hand for Edward Rappaport. A major motivation for Edward's self-run enterprise was ensuring that his children never had to knock on a door asking for work. At a young age, the Rappaport children spent evenings helping their parents address mailed advertisements to farmers throughout the region. As time progressed, Edward Rappaport formally brought his three sons into the business to manage various aspects of the growing operation. His wife, Gusty, served as the bookkeeper for the firm.
In 1926 Rappaport hired Jewell-Emerson, Incorporated to design and construct a brick and tile store at 7th Street North and Lyndale Avenue North. The company grew at a remarkable rate. From its construction in 1926 until 1963 the company's headquarters expanded seventeen times. By 1948 Northwestern had twenty seven thousand square feet of office and shop space along with over one hundred fifty thousand square feet of yard space at its headquarters at 834 7th Street North. In 1955 the Northwestern Auto Parts Company changed its name to NAPCO Industries, Inc. and added to its mushrooming complex by purchasing an adjacent one hundred eleven thousand square foot manufacturing facility at 5th Street and 10th Avenue North.
The Rappaport's success went far beyond that of most of their contemporaries. Northwestern Auto Parts expanded its business by distributing a mail-order catalog in a day and age when auto parts were far from standard and car companies came and went quickly. At Northwestern Auto Parts, Edward Rappaport laid the foundation for a firm that embraced the American government's international focus following World War II. From St. Paul to Chile to Turkey, NAPCO acquired portions of firms as well as entire businesses, expanding its offerings to consumers throughout the world. By 1964, NAPCO maintained branches in thirty-two foreign countries, prompting the St. Louis Park Dispatch to proclaim, "The Sun Never Sets on NAPCO." In its exploration of foreign labor markets and the movement of its headquarters from an urban to a suburban setting, NAPCO heralded corporate practices that would become defining features of late twentieth century American capitalism. Through years of stagflation in the 1970s, NAPCO remained profitable, not recording an annual loss until the recession in 1982. The sale of every single operating division of the company and subsequent purchase of new divisions reflect the turbulent characteristic of corporate mergers, acquisitions, and takeovers in the United States during the 1980s.
Coupled with the corporation's ascent was a family commitment to community through civic action and philanthropy. The family remained longstanding members and boosters of prominent Twin Cities Jewish religious and community organizations, to include the Minnesota Orchestra, Minneapolis Society of Fine Arts, Minneapolis Chamber of Commerce, Mt. Sinai Hospital in Minneapolis, and local Jewish temples. At the early death of Max Rappaport in 1965, Vice-President Hubert Humphrey took time to express his sorrow. "We have lost a very good friend and the community has lost a fine civic leader."
Photo Credits:
1930, Unknown
2010, CPED Staff
Works Cited:
"Rappaport Residence Designation Study," 2011.