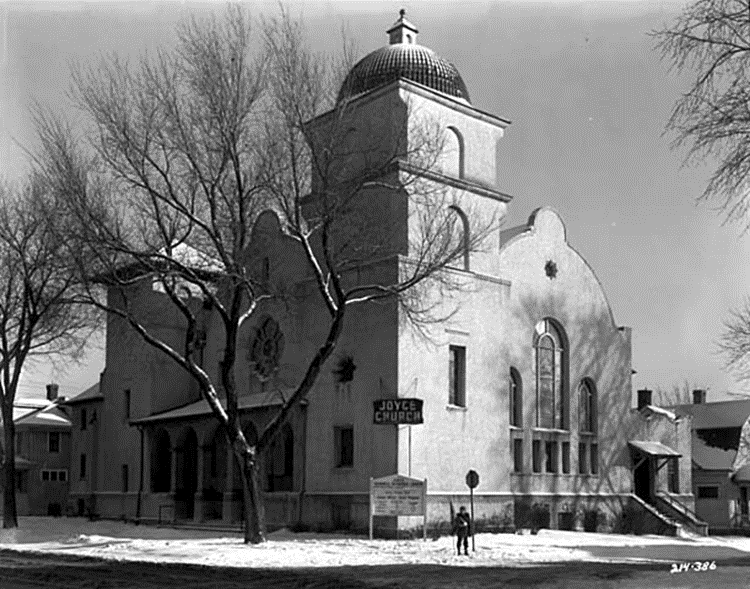 1953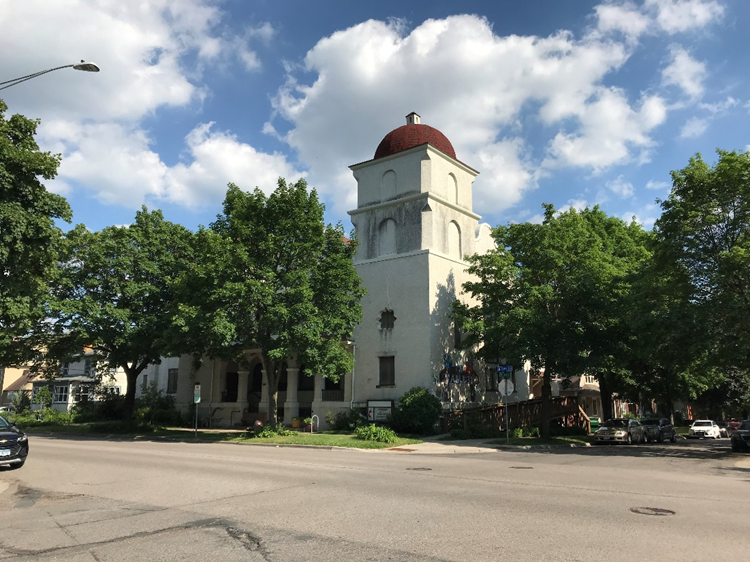 2019
Address: 1219 West 31st Street
Neighborhood: South Uptown
Construction Date: 1907
Contractor: Emil Johnson
Architect: Harry Downs & Harold Eads
Architectural Style: California Mission Revival
Historic Use: Church
Current Use: Vacant
Date of Local Designation: 2020
Date of National Register Designation: N/A
Area(s) of Significance: Architecture and Work of Master Architects
Period of Significance: 1907
Historic Profile:
The Joyce Memorial Methodist Church was constructed in 1907 at the corner of West 31st Street and Fremont Avenue South. The church was named after Reverend Isaac W. Joyce, a Minneapolis bishop of the former Lake Street Methodist Church who had died in 1905. The Joyce Memorial congregation operated out of the church from its opening in 1907 until 2017.
The Church was designed by master architects Downs and Eads, who were known for creating significant Revival style buildings. The church was designed in the California Mission Revival style, is clad in stucco, and features clay tile hip-roof segments, mission style shaped parapets, stair and bell towers, loggia, deep arched entry and window openings, and quatrefoil windows – all of which are historic character defining elements of the California Mission Revival style.
The California Mission Revival style is unusual for Minnesota as buildings of this style originate in areas of warmer west coast and southwest locations and are based in Spanish mission roots, utilizing design elements that function to provide shade and air circulation. The Joyce Memorial Methodist Church is one of two California Mission Revival style churches in the City of Minneapolis. Joyce Memorial Methodist Church is the most intact example of a church of this style in the city and retains the greatest historic integrity.
Photo Credits:
1953, courtesy of the Minnesota Historical Society
2019, New History
Works Cited:
"Designation Study: Joyce Memorial Methodist Church" New History (2020)