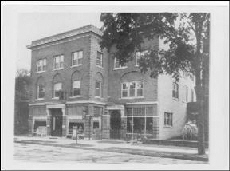 1912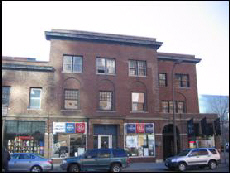 2006
Address: 89-91 10 th Street South
Neighborhood:
Construction Date:
Contractor: Unknown
Architect:
Architectural Style: /Arts & Crafts
Historic Use: Commercial – Retail Shops, Offices
Current Use: Commercial – Restaurant, Retail Shops, Offices
Date of Local Designation: 1998
Date of National Register Designation: N/A
Area(s) of Significance: Cultural History, Architecture
Period of Significance: 1907-1918
Historic Profile: The Handicraft Guild Building remains as unique and tangible evidence of the ideals of the founders and students of the Arts and Crafts movement in Minneapolis. In the early 1900s, in reaction to the increased industrialization of goods, the Arts and Crafts movement promoted the integrity of materials and the special quality of handmade goods. The building housed the Handicraft Guild, one of the nation's leading arts organizations. Its central location provided a forum for a community of artists to gather to discuss ideas and share their work. The Guild focused on three broad areas of concern: the need for art education, the exhibition and sale of work, and, of course, protesting industrialization. The building, designed by architect William Channing Whitney, reflects the ideals of the Arts and Crafts movement with beamed ceilings, dark rafters, and wainscoting details.
Photo Credits:
1912, courtesy of Minneapolis Public Libraries
2006, Minneapolis CPED
Works Cited:
"City of Minneapolis Heritage Preservation Commission Registration Form," March 1995.
Updated: February 2007