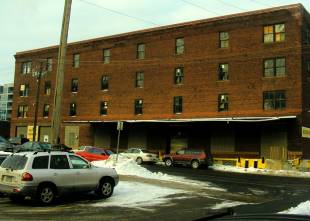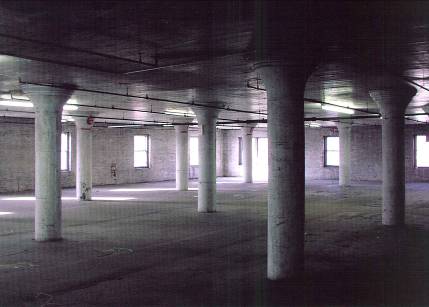 2009
Address: 500 North 3rd Street
Neighborhood:
Construction Date:
Contractor: James Lech
Architect: C.A.P. Turner
Architectural Style:
Historic Use: Warehouse
Current Use: Warehouse-vacant
Date of Local Designation: 2010
Date of National Register Designation: 1989 as a contributing resource to the Minneapolis Warehouse Historic District
Area(s) of Significance: Distinctive engineering, work of master engineer
Period of Significance: 1908-1948
Historic Profile: Constructed in 1908, the Green & DeLaittre Wholesale Grocery Company Warehouse is a four-story reinforced concrete building faced with reddish-brown brick. It is located within the North Loop neighborhood of downtown Minneapolis. The warehouse building is the earliest known extant example in Minneapolis of the "Mushroom System" of reinforced concrete slab construction. This construction system utilized reinforced concrete columns that allowed buildings to be designed with improved fire resistance, greater natural light and increased floors space. Minneapolis engineer Claude Allen Porter (C.A.P.) Turner patented this highly efficient column-and-slab structural system for concrete in 1908, the same year the Green & DeLaittre Warehouse was built. By 1913, Turner's system had been used in over 1,000 buildings around the world. Green & DeLaittre's building is a contributing building within the Minneapolis Warehouse Historic District, which was listed in the National Register of Historic Places on November 3, 1989.
Photo Credits:
2009, Minneapolis CPED