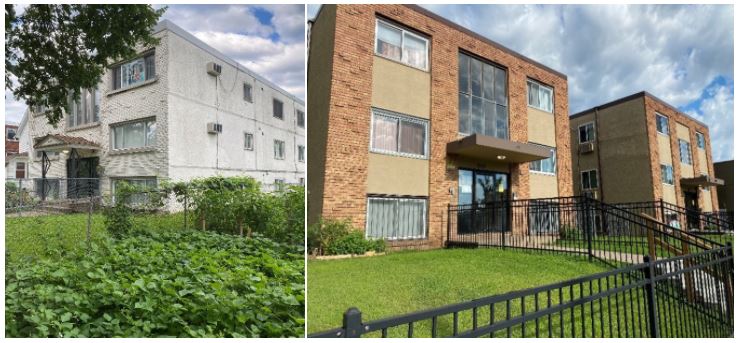 31xx Pillsbury Avenue S 30xx Pillsbury Avenue S
The properties above are part of larger portfolio purchased by Aeon in 2019. using the Minneapolis NOAH Preservation Fund.
Rent and income restrictions
NOAH portfolios must contain 20% or more units that are affordable to households making less than 60% of the Area Median Income (AMI). A preference is given to projects with the highest numbers of affordable units, and to date all acquisitions have had much deeper affordability than the program's minimum requirements.
Affordable units are rented to households making less than 60% AMI.
Loan terms
Deferred loans of up to $25,000 per unit with 0-1% interest with a minimum 10 year term are available to assist with acquisition financing of NOAH properties. Preference is given to projects that preserve affordability for longer than 10 years.
View the NOAH Preservation Fund Guidelines
Eligibility guidelines
Eligible borrowers are nonprofit housing owner operators, or limited partnerships or limited liability companies in which the managing general partner or member is a nonprofit corporation or public agency with a mission to provide long term affordable housing opportunities and demonstrated experience and capacity in owning and operating high quality and well managed affordable housing, or the Land Bank Twin Cities, Inc.
Projects must have at least 70% of the fair market value of the property either financed by a first mortgage loan product insured or purchased by Freddie Mac or Fannie Mae, or by a first mortgage loan that is funded by the US Treasury CDFI Bond Guarantee Program, and/or financed by an equity fund established by a Community Development Financial Institution (CDFI).
Stay informed
Questions regarding the NOAH Preservation Fund, contact Dean Porter-Nelson.